10 Essential Oil Blends for a Wonderfully Aromatic Holiday Season
November 28 2016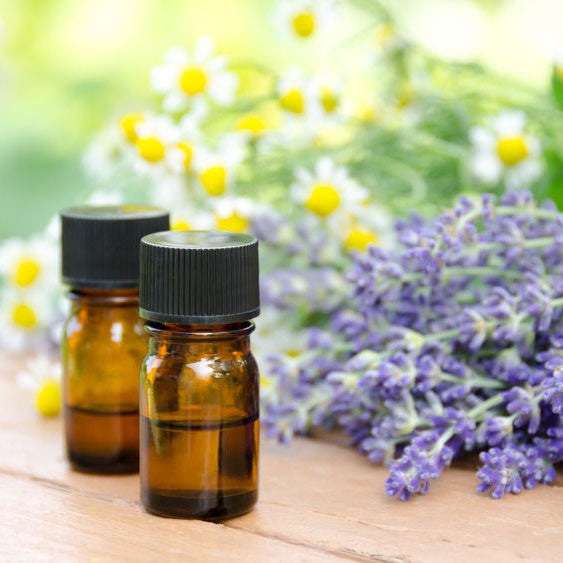 The fall and winter months come with an array of delightful fragrances. Seriously though, what other seasons have as many traditional smells that follow us from October through December? If you're like us, you love to spice up your home with some delectable aromas that really embody the holidays. When I was younger my mother would simmer a large pot of water with cinnamon sticks, cloves, and allspice. Our house instantly became warmer, and more inviting. This is certainly a great option if you plan on staying close to the kitchen and refilling the pot with water. With as busy as our lives get during the holidays, we prefer something that is a little less...high maintenance. 
If you read our other blog post you know that we forgo the conventional candle and opt for beeswax or soy candles. These are lovely, but they also have their limitations. Most  candles have the same fragrance through their entirety (unless you find the multi-scent ones). You're also limited on what is available from the manufacturer.
That is where essential oils come to play! You have much more flexibility when it comes to blending your own oils. You can easily create a blissful cornucopia of scents in your home and modify them to your personal taste. 
How to Use Essential Oils:
There are a multitude of ways to use oils in your home. One of the most popular ways is to buy a diffuser, fill it with distilled or purified water, add 6 drops of essential oil, pop on the top, turn it on and forget about it. You can get a diffuser at most of your local retailers, but I personally prefer going with a diffuser from a company that specializes in essential oils. I've had the best experience with these, as they seem to amplify the scents far better than other brands.
If you don't have a diffuser on hand you can also suspend essential oils in water. One method is to take boiling water and place it in a glass with the oils. The steam will fill your house with smells, but again, it requires a little maintenance to keep it going.
Additionally, you can put essential oils in a spray bottle with purified water and spritz different rooms. Be sure to use a glass or metal spray bottle, as the essential oils can break down plastic (not something you want).
The final method is to use diffuser reeds. You can fill the base with water and your oils, then immerse the reeds in the water for a few minutes and flip them over. This will provide more of a localized scent, instead of filling up the room. This is a good option for a small bathroom or the kitchen table.
Our Favorite Warm & Sweet Blends:
 1. Gingerbread
4 drops ginger
4 drops clove bud
2 drops nutmeg
2 drops cinnamon
2. Apple Cider
5 drops ginger
4 drops orange
2 drop cinnamon
1 drop clove
1 drop allspice
3. Pumpkin Pie
4 drops cardamom
2 drops cinnamon
2 drops clove bud
1 drop nutmeg
4. Sweet Eggnog
8 drops nutmeg
2 drops vanilla
1 drop cinnamon
1 drop black pepper (optional)
5. Chai All Night
5 drops cardamom
3 drops cinnamon
2 drops clove bud
1 drop ginger
1 drop aniseed (optional)
Our Favorite Earthy & Savory Scents
1. Fresh Christmas Tree
6 drops fir needle
3 drops cypress or spruce
1 drop orange
2 drops nutmeg
2. Deep Forest
6 drops fir needle
4 drops pine
3 drops cypress or spruce
1 drop wintergreen
3. Thanksgiving Pairings
6 drops rosemary
4 drops sage
2 drop thyme
1 drop black pepper
4. Calm After Dinner
6 drops ginger
4 drops Roman chamomile
2 drop lemongrass
1 drop cedar wood
5. Wise Men
3 drops frankincense
3 drops myrrh
2 drop sandalwood
Some of these original blends were adapted from here.
What are your favorite oil blends? Do you buy pre-blended oils or do you mix your own? Tell us in the comments below!