Holiday Shopping Guide
October 31 2017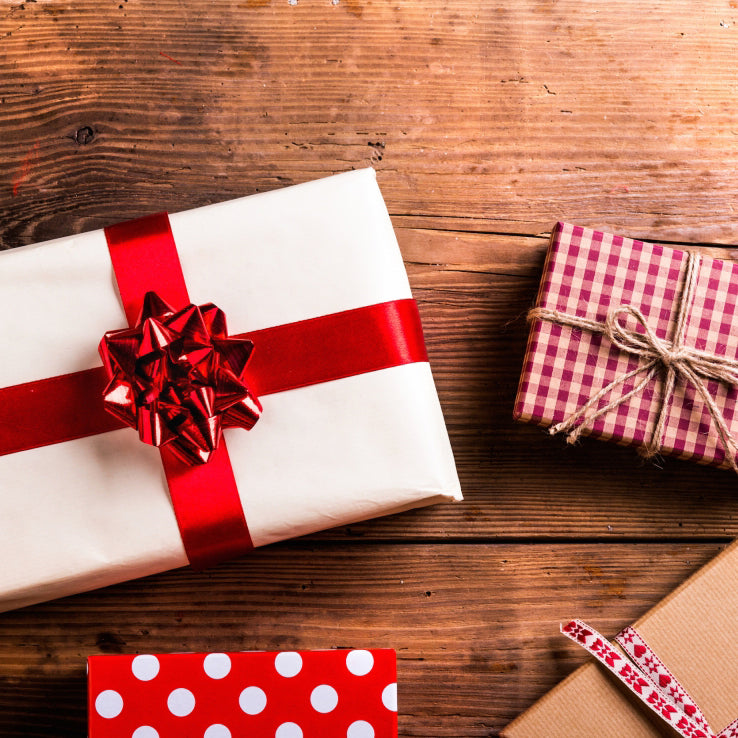 Stress Free Holiday Shopping 
Love the holidays but hate the shopping? We so get it! Stores are over crowded. Parking is impossible. And let's face it... Sometimes we don't even know what to buy. That's why we'll make it simple for you. We've got some awesome gift ideas and we're a website- so that means hassle free shopping. Just add to cart. Breathe. Blink. Then open your door. It is that simple!
Stocking Stuffers: Easy Peasy
Makeup makes a great stocking stuffer. Most makeup is small, fun, and AWESOME. Unfortunately many name brand makeup companies use toxic ingredients in their products. Give your friends and family the gift of organic this season! You will always win by giving a classic pink lip gloss, or surprising your BFFs with a timeless neutral shadow. 
Some of our favorites are: lip glosses, eyeshadows, lipsticks, & pencils.
Wrapped Presents: Everyone's Favorite
Skin care products make wonderful presents. Sure, people have their preferences. But you literally can't go wrong if you stick with the basics. And we have you, and the basics covered. Your friends will appreciate you gifting them a new organic cleanser that's free of harsh solvents. Family will thank you for introducing them to a healthy, luxurious moisturizer. Stick to the basics, the organic basics, and everyone will be happy.
Some of our favorites are: cleansers, moisturizer.  
The holidays should be stress-free, fun, and full of love. This is our first real holiday season, and we hope to be a part of yours. We hope these ideas help keep things simple for you, so you can spend less time battling the parking lot, and more time with your loved ones. We love you, we appreciate you! Happy holidays from the BaeBlu Team!