Understanding Labels
March 04 2019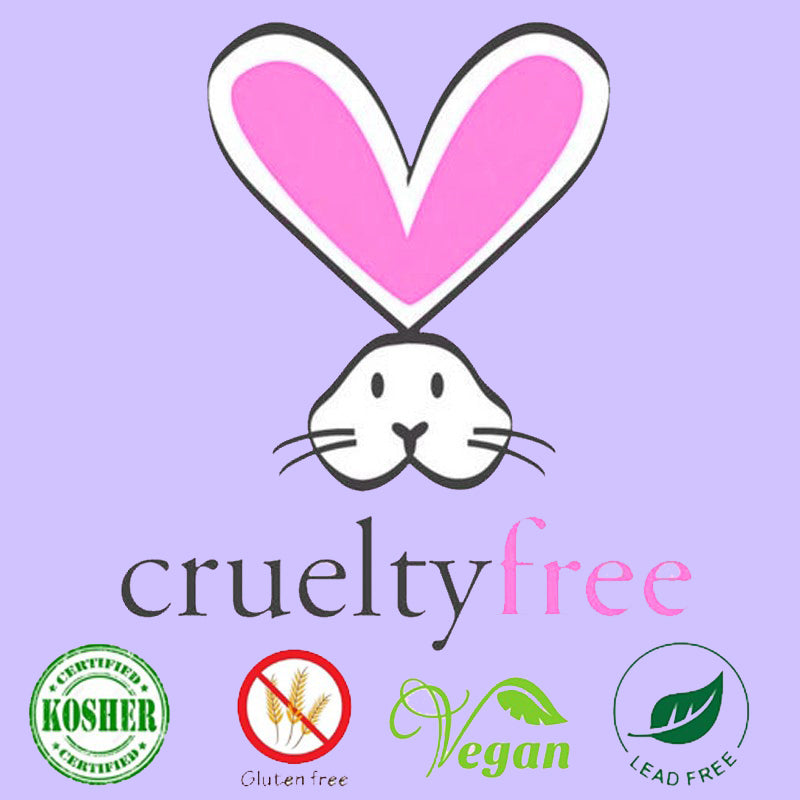 What The Heck Do Your Labels Really Mean?
The natural and organic beauty industry is BOOMING. Like, whoa, wham-bam-thank-you-ma'am. It is like everybody and their mom is now selling natural beauty products. So let's cover some of the catchy terms to gain confidence in what we are actually buying.
Natural- This term is used more liberally than anything out there. As a savvy consumer you probably now know that 'natural' can essentially mean not very natural. Many companies have used this word and muddled the true meaning. Natural, by definition, means: existing in or caused by nature; not made or caused by humankind. When it comes to skin care and cosmetics, you have to adjust the meaning slightly because you can't exactly go find a foundation growing on a tree. But I think in a real sense natural should mean as close to nature as we can get. This includes natural oils, minerals, extracts, and clays.
Vegan- Vegan is a little more literal in meaning. A product can't be "kinda" vegan. It either contains animal products, or it doesn't. For some people that is sufficient enough. Others though, are more strict, and will not use any products that even share machinery with non-vegan products. 
Cruelty-Free- Cruelty-Free is all about ethics, and kind of aligns with Vegan. This movement has really started gaining ground. A lot of the big name brands are switching to Cruelty-Free formulas because consumers have demanded it. In essence, this label means that no animals were harmed, used, or tested on during the manufacturing process. It also includes the raw materials used to make the ending product. A product can be Cruelty-Free and not vegan, like items that contain beeswax. 
100% Organic- This is an easy one! It means that all of the ingredients are organic. Organic, by definition, means that the raw materials are grown or produced using natural substances and mechanical or biological farming methods.
Organic- If you see a product that says "Organic" on it, it means that it has to be at least 95% organic. 
Made with Organic Ingredients-  If you see a product that says "Made with Organic Ingredients" on it, it means that it has to be at least 70% organic. 
Gluten-Free-This one is also pretty easy. It means that there are no ingredients that contain gluten, and also that the manufacturing facility uses "Good Manufacturing Practices" to ensure that no cross-contamination occurs when products share machinery with gluten-containing ingredients. 
Certifications vs. Labels
What do you think about when you think of the big certifications out there? USDA Organic, Leaping Bunny, Certified Gluten Free, Vegan Certified by PETA, EWG, and Certified Kosher to name a few. Those are all companies that independently test and certify your products, giving the consumer additional confidence when purchasing. 
Why Some Companies Wait To Get Certified
Sometimes brands advertise that they're vegan or use organic ingredients without having the certification. So what gives? Unfortunately, many of these organizations charge a lot of money in order to test your products, and then to license their 'seal'. This can be upwards of tens of thousands of dollars annually. For the brands that are just starting out, this just isn't possible. So even though they are being honest about their products, they don't have that extra oomph from an official seal. 
How To Navigate The Confusion
1) The easiest way to determine what is real or not is to read the ingredients. Most of us aren't walking ingredient encyclopedias, so using resources like the EWG's Skin Deep Cosmetic Database can really help. They have an easy to read chart that shows in plain English the "Health Concerns of the Ingredient".  
2) Don't fall for marketing, buzz words, and hype. I have seen some really well-done products, packaged in natural paper with wonderfully clean writing and accented with green and blue colors. The front of the label screams "clean, pure, non-toxic, etc. These products can fool you. Many consumers do not take the time to read the back of the label. Learn to see through the advertising to determine if the formula is a "HELL YEAH!" or a "NO! Run!" formula.
3) Use your best judgment. If something says natural, look for simple ingredients. It can be easy to confuse the Latin or actual chemical names i.e. "sodium bicarbonate" with chemicals. Usually, chemicals have rather long and hard to pronounce names. Again a simple Google search will help.
Are you a label chaser or an ingredient reader?