Getting Started with Graphic Liner
May 10 2021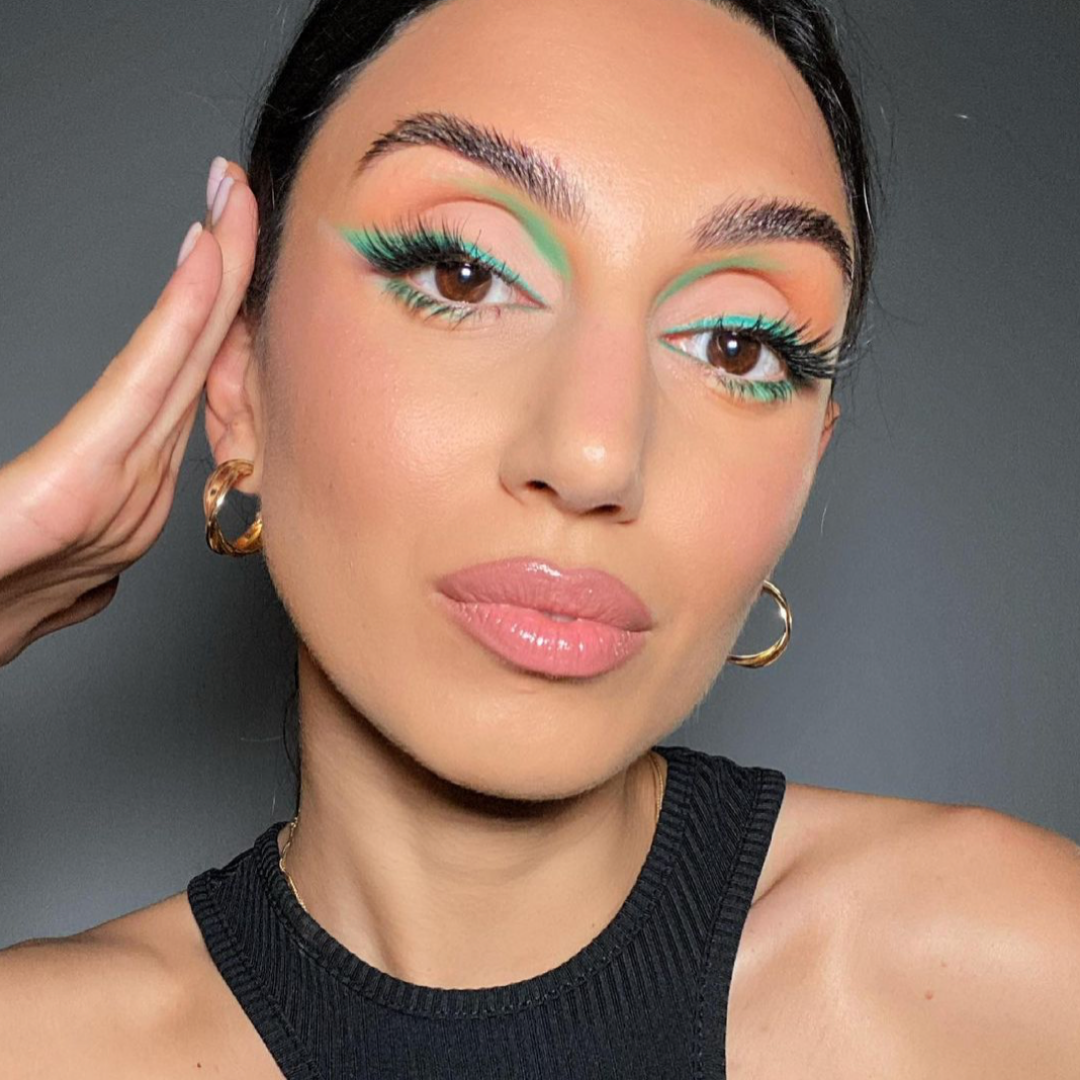 In case you haven't noticed, graphic liner is super trendy this year. The trend is all over social media with make up artist and influencers everywhere using bright pops of color and interesting line work to create unique looks.
But graphic liner isn't just for your fave MUAs. This trend can be worn by anyone and everyone and it can be as daring or as tame as you'd like. 
Step 1 (most important): Acquire some liquid liner. Okay, now we can get started.
If you can't figure out just where to begin, we'd advise accentuating the outer corner with the outline of a large wing. This can help enlarge the eyes and add a unique element to your makeup look.
Line your eye as usual, and extend a thin wing up to meet the outer edge of your crease. Starting on the inner lid, draw a thin line directly in your crease and connect it with the thin wing you just drew.
Once you feel confident wearing black graphic liner, level up to colored liner! If you're not used to bright liner, try wearing it in a traditional wing as a warm up. Then, try experimenting with different shapes and styles based on what you see from your favorite makeup artists or designs from your own imagination.
TIP: If you don't have colored liner or don't want to invest just yet, mix your favorite colored eyeshadow with primer or water and apply with a small, thin brush to achieve a similar look!
Be sure to tag #BaeBluBabe on Instagram if you try graphic liner so we can see!