Have You Given Your Face a Bake?
June 18 2020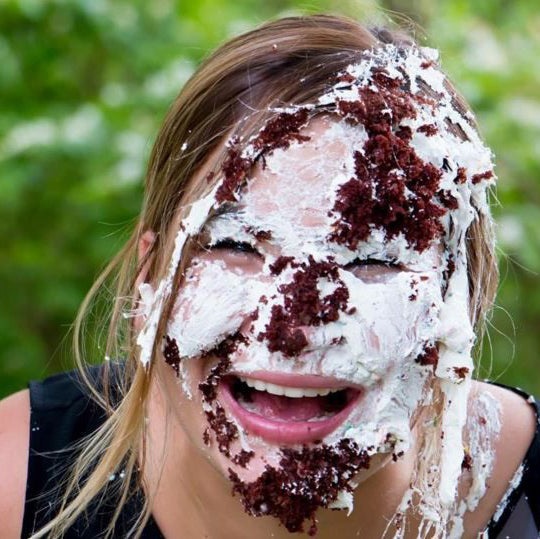 What is Baking Makeup?
Baking your makeup is the process of applying concealer and powder under your eyes for a crease-free, flawless-looking finish. Traditional baking uses a damp sponge or brush to allow the powder to sit under your eyes for 5-10 minutes to blend with your foundation and concealer.
Let's start with the essentials.  Here is what you will need to get started:
Eye Cream – try our Oat Moisturizer or Triple Tea & Argan Serum.

Since you will be layering powder under your eyes, you want to make sure there is no dry skin beforehand.
Foundation – as with most makeup looks, you will start with foundation.

Liquid foundation is best for baking so it won't look too cakey.

 

Our Lux Liquid Foundation will work perfectly.
Concealer – cover your dark circles and brighten your under eyes with our Illusion Contour Concealer
Powder – try our Pressed Powder* or our Flawless Filter Banana Powder
Makeup blender and fluffy brush
*Most blogs or how to guides you may read on baking your makeup will recommend you use a loose setting powder.  We have found that our pressed powder works just as well, you will just need to work it a little with your blender or brush to get enough powder to bake*
Baking Steps:
Start with a little skin care.

Apply moisturizer under your eye area, gently dab it and let it absorb for a few minutes before moving to the next step.
Apply your liquid foundation.

Start with a dab on your forehead, both cheeks and your chin.

 

Blend the foundation evenly.
Next you will apply the concealer to your under-eye area, extending just beyond the corners of your eyes and down to the apples of your cheeks.

Buff and blend your concealer using a makeup blender.
Now it's time to generously apply your powder overtop of the concealer.

If you're using a pressed powder, work the brush to get some of the powder "loose" and then apply.

 

You want a thick layer; it will look a little silly.

 

Don't worry, you're doing it right!
Time to bake!

Let your powder sit for 5-10 minutes while you continue your beauty routine.

 

A good time to do your brows.
When the time is up, use a fluffy makeup brush to dust the powder off.
Since baking your makeup is a technique typically reserved for a full-face look, you're not quite done.  Finish off your makeup how you normally would or maybe you'll go extra glam with your newfound technique! Here's to a look that will last all day.