How to Add Sparkle this Season (Without Going Overboard)
December 16 2020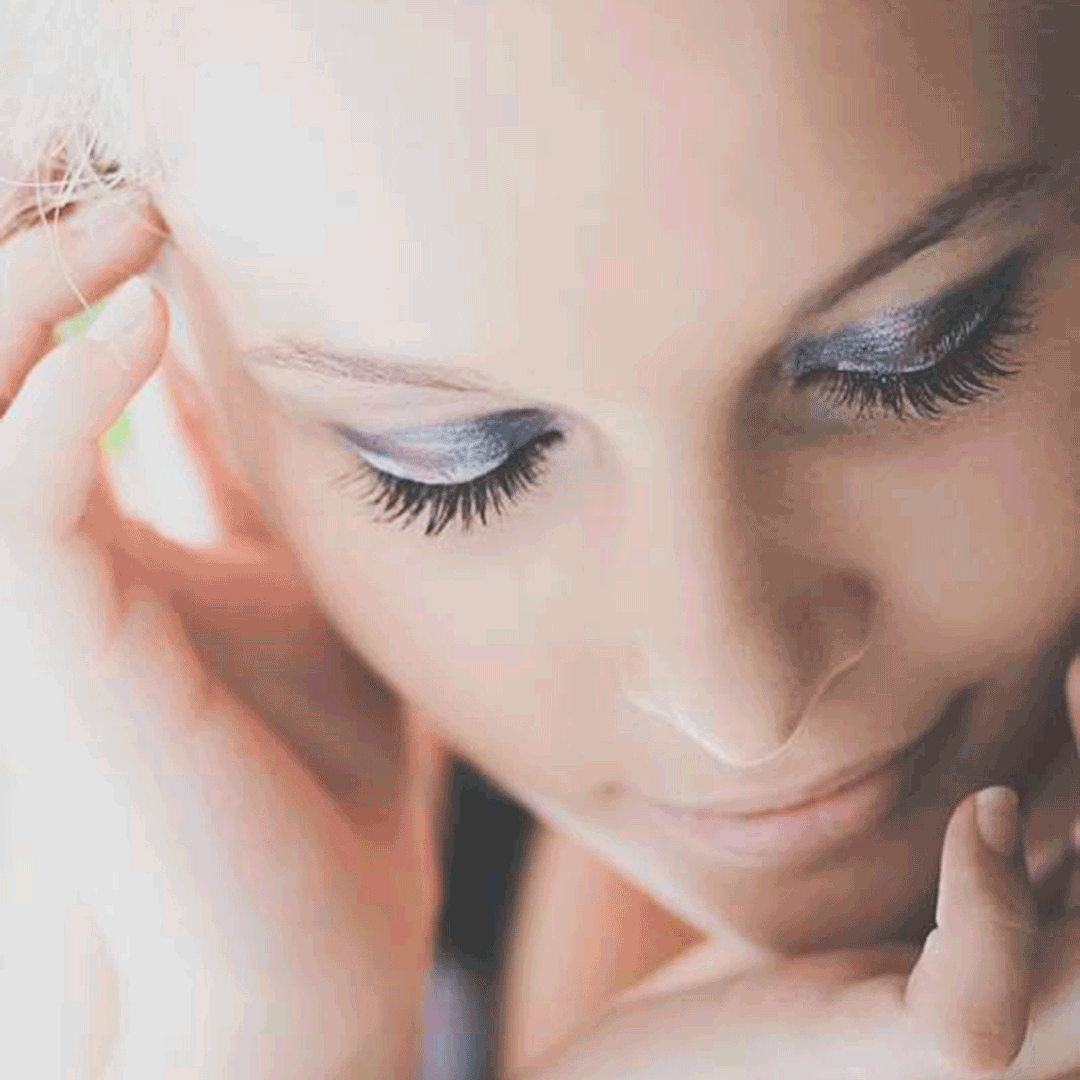 Glitter and metallics are the holidays' best friends. If you haven't yet ventured into the realm of sparkly makeup, there's no better time than the present.
Some makeup users steer away from glitter for fear of looking gaudy. The good news: arguably the best time to try glittery makeup is soon arriving. New Year's Eve provides the perfect, sparkly opportunity to give metallic makeup a try, whether you go full glitter or subtle shine.
New to metallics? Here are some ways to work sparkle into your winter makeup:
Inner corner metallic shadow
A simple way to experiment with glitter and metallics? Take advantage of your inner corners! Placing some eye-catching metallic shadow on the inner corners of your eyes is a unique, easy way to spice up your makeup look. You can even do your everyday makeup, and finish off with some inner-corner sparkle.
We'd recommend: Peach Ice Eyeshadow
Inner half metallic shadow
This is the next level. Add a dark eyeshadow to your outer corner, blending in a triangular motion. Then, blend slightly inward, stopping before the highest point of your eyelid. Add a lighter, metallic shadow to the inner half of your eyelid. As a bonus, place a lighter metallic shadow or highlighter on the highest point of your eyelid. It makes your whole lid look reflective!
We'd recommend: Sterling Eyeshadow, Smoke & Diamonds Eyeshadow
All-over metallic shadow 
If you're feeling a bit more adventurous, go for an all-metallic eyeshadow look! There's no such thing as too much sparkle on New Year's Eve.
We'd recommend: Sterling Eyeshadow
Sparkly lip gloss
Super-metallic not your thing? Topping off a matte look with some shiny or metallic gloss adds gorgeous, subtle shine.
We'd recommend: Bedazzled Lip Gloss
Bright highlighter
Turn up the brightness on your cheeks with some sparkling highlighter. Don't be afraid to go a little heavy, especially for New Year's Eve! (Tip: Don't forget your brow bone, Cupid's bow and nose bridge!)
We'd recommend: Shimmer Pots
Glittery cheeks
A step above cheek highlighter is glitter highlighter! This may not work for every occasion, but it's perfect for New Year's Eve...or just some themed holiday selfies.
If you give a metallic look a try this season, show us! Tag #BaeBluBabe on Instagram for a chance to be featured.