How to Get Your Healthiest Winter Skin EVER
December 03 2020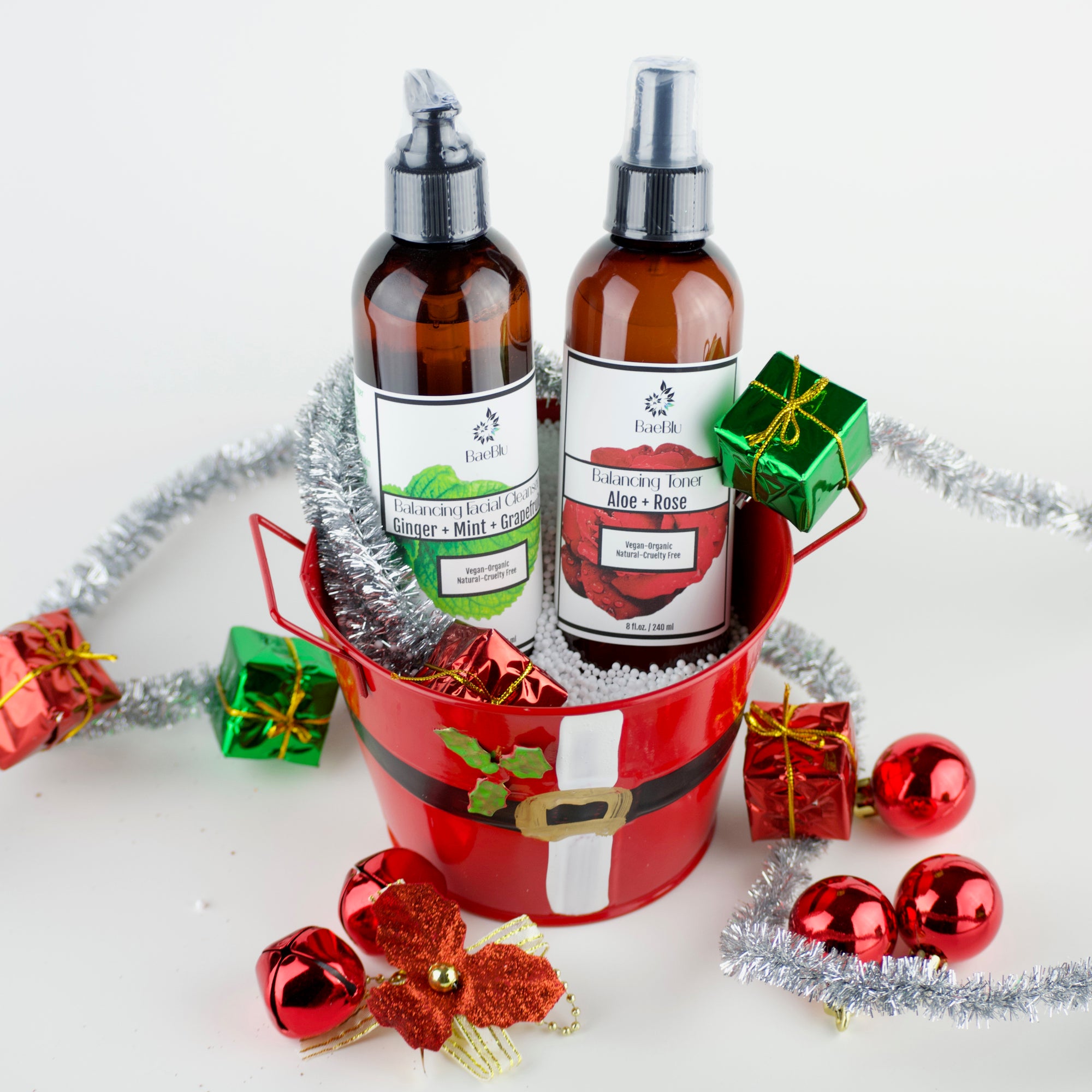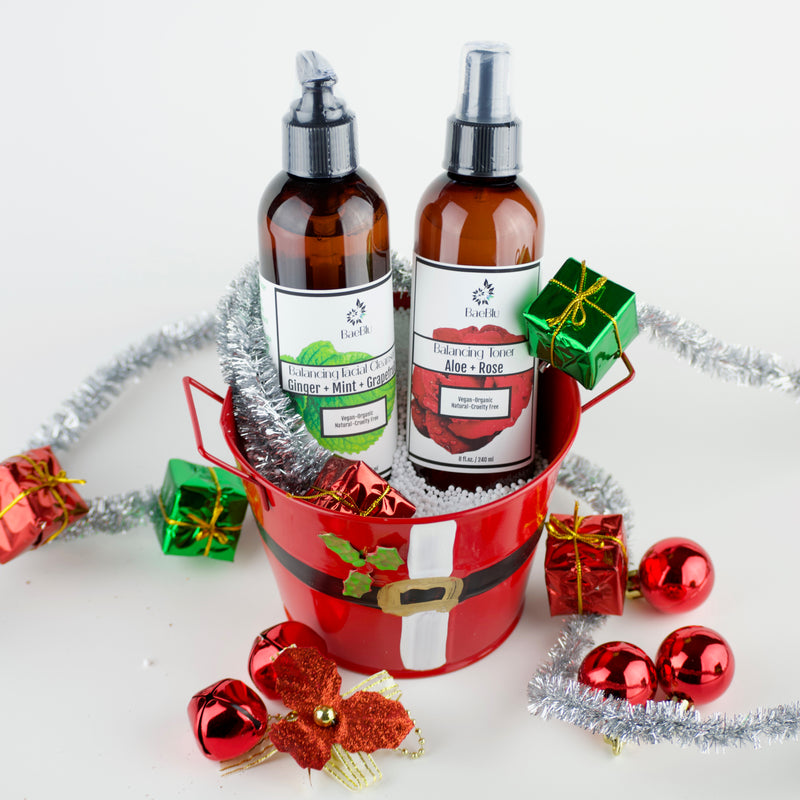 Dry. Flaky. Ugh. The cold months can really do a number on your skin's moisture, but there are simple ways to preserve your skin's glow during winter. Get ready for your healthiest winter skin ever!
Try a humidifier
Retaining your skin's moisture is the end goal in the winter, and a humidifier is your secret weapon. We'd recommend running it in the areas in which you spend the most time. Don't have one? Add it to your wish list this season! BaeBlu Co-founder Moriah recommends this one by Hometech.
Avoid long, too-hot showers
We know, this one might be tough, but very hot water removes your skin's natural oils, causing it to dry out. Try a lukewarm shower instead, and then snuggle up in your favorite robe to keep warm. Your skin will thank you!
Watch your toner usage
While toner is an important step in many skincare routines, many toners can easily dry out your skin, especially during winter. Consider switching to a moisturizing toner like our Aloe, Rose, & Kelp Toner during wintertime to keep your skin soft and supple.
Moisturize
Easy one. Choose a quality moisturizer for the winter months and use it religiously!
Stay hydrated
Remember to drink enough water. Generally, the recommended amount of water for one person per day is 64 oz, or about eight glasses of water.
Dry, winter skin? Not this year! Follow these simple steps regularly and your skin will stay hydrated all season long.