How to: Lasting Makeup with a Mask
February 25 2021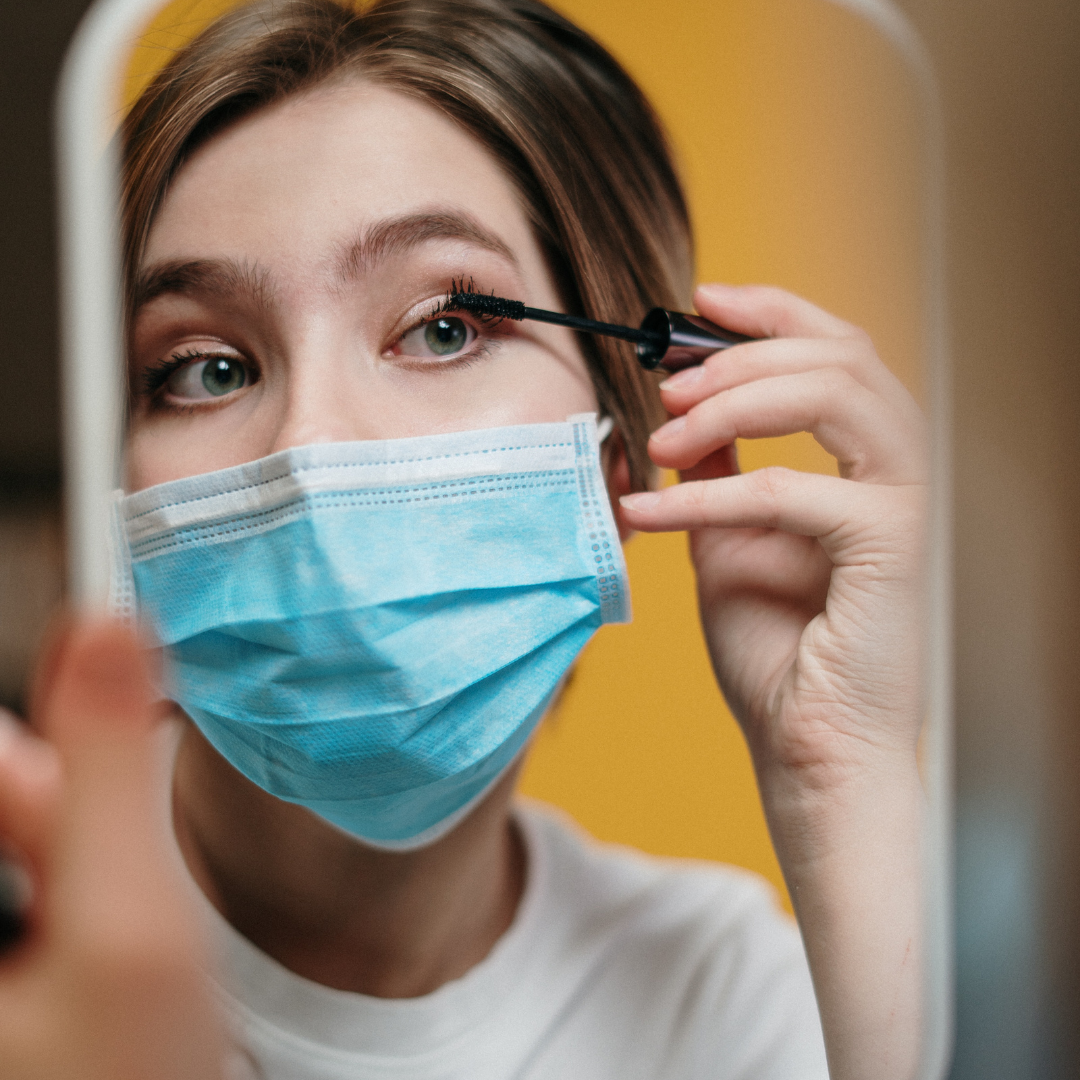 How many times have you been here: hop in your car, take your mask off, and you've lost half your makeup? Not ideal, but trust us--you don't have to sacrifice your makeup for your mask. There are a ton of easy ways to help your makeup last while you're covered up!
Avoid products that transfer easily
Our first and biggest tip: stay away from transfer-friendly products. Do some research about your current products or before you buy new ones; see what people are saying. Does it stay put no matter what, or leave behind some traces?
Here are some products that aren't super mask-friendly in general:
Lip gloss
Some lipstick
Some foundations
If you can't live without your favorite gloss, try wearing it on a day where you won't have to wear a mask. That way you're not giving it up for good!
Primer
Primer is helps prepare your skin for makeup by creating a smooth canvas prior to application. This, in turn, can help increase makeup wear time. Apply primer generously before beginning your makeup application.
Setting powder
Setting powder helps lock your makeup in place. Choose a powder with great reviews and apply as desired at the end of your face makeup routine.
If you're looking for super-long wear time, try applying powder before and after your face makeup routine. For your lips, apply translucent powder and brush away excess to help reduce transfer.
Makeup setting spray
Start and finish your makeup routine with makeup setting spray. Setting spray can create a solid base before application, and when applied post-application, it can keep makeup in place all day long. Follow the directions on your spray for the best results!