8 Last Minute Costumes Using Only Makeup
October 30 2020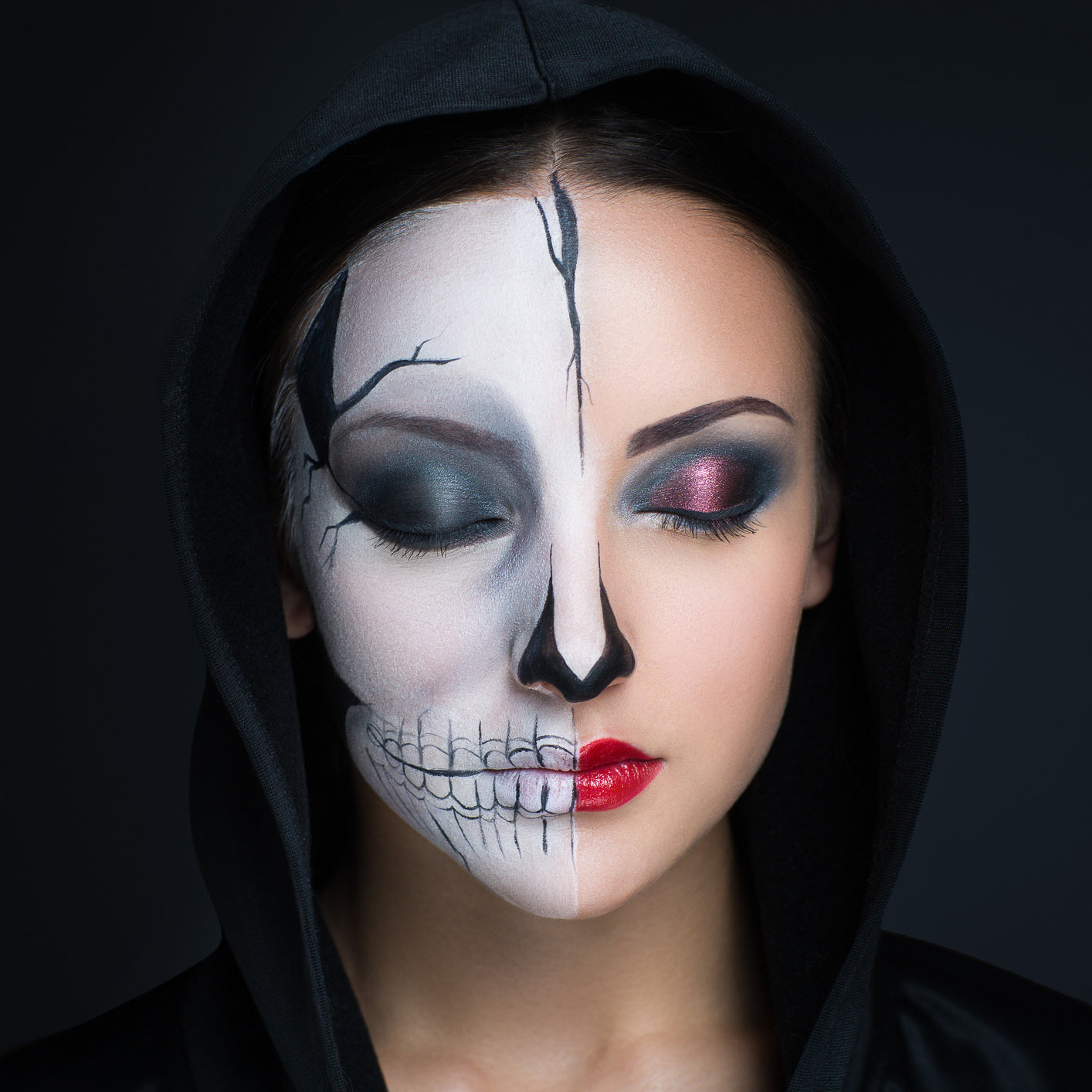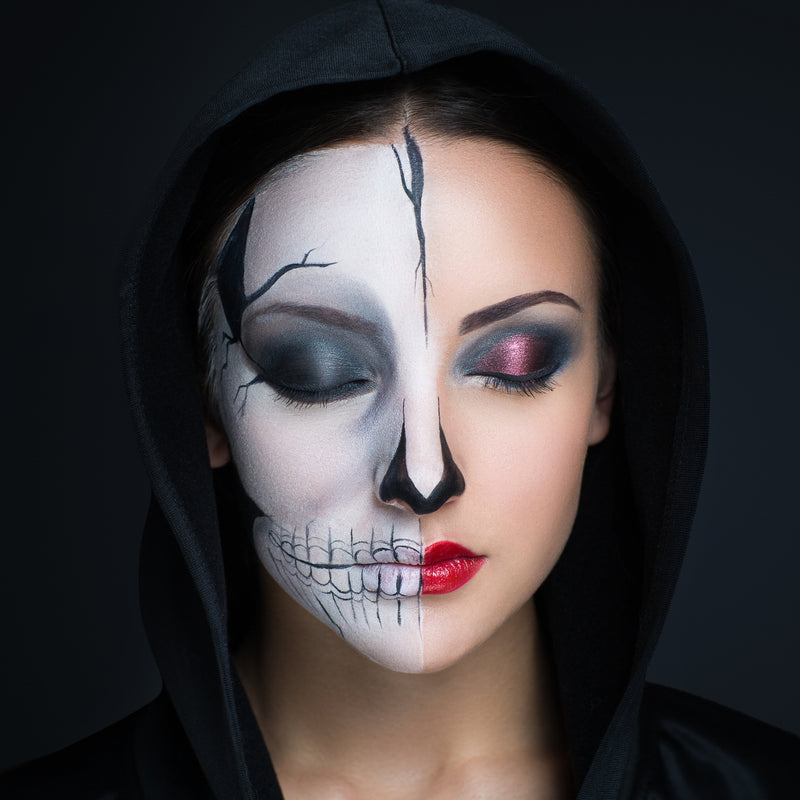 We're just a few days away from the spookiest night of the year! If you don't yet have your costume ready (or just need a backup), here are a few looks you can create with only makeup:
Facebook
Popularized by The Office prankster Jim Halpert, being Facebook is easier than it sounds. Simply write the word "book" on your face. Get it?
Psst, this is great for those who don't like costumes!
 
A Cat
Step 1: Draw a cat nose and whiskers on your face. There is no Step 2.
The Wicked Witch of the West
This one requires some green face paint, but if you happen to have some, go crazy! Once you're witchified, wear all black and you;re good to go.

Twiggy
For a quick-and-easy Twiggy look, just draw on her iconic lower lashes with liquid eyeliner and add some bright eyeshadow.
Anyone from Euphoria
Euphoria may be the biggest makeup hit of the year. Rhinestones, exaggerated eyes, and tons of color will easily tell people you hail from the same universe as Rue Bennett.

A Strawberry
Super simple, super cute. Add blush from cheek to cheek across your nose. Then, use liquid eyeliner to draw small "seeds" over the blush. Wear red and add some green accessories to finish it off!

Ziggy Stardust
David Bowie's character Ziggy Stardust has arguably one of the most memorable makeup looks of all time. To recreate it, draw a reddish-pink lightning bolt over your right eye and create a drop shadow on the right in blue. Even if that's the only costume effort you make, others will still know who you are!

Gene Simmons
Take black and white face paint and a little bit of rock and roll and you'll have a Gene Simmons costume. Easy enough!

A Skeleton
Not a KISS fan? No worries; take that face paint and draw a skull on your face instead!

A Bratz Doll
Bratz Dolls are alllll about the lips. Overline the day away and top off with some gloss. Create a dramatic cat eye and layer some shiny shadow on your lids. Voilà!
Who knew you could look so festive with only makeup?! Best of luck and stay safe this year, gals and ghouls!