Pan Eyeshadows Are Perfection
October 10 2018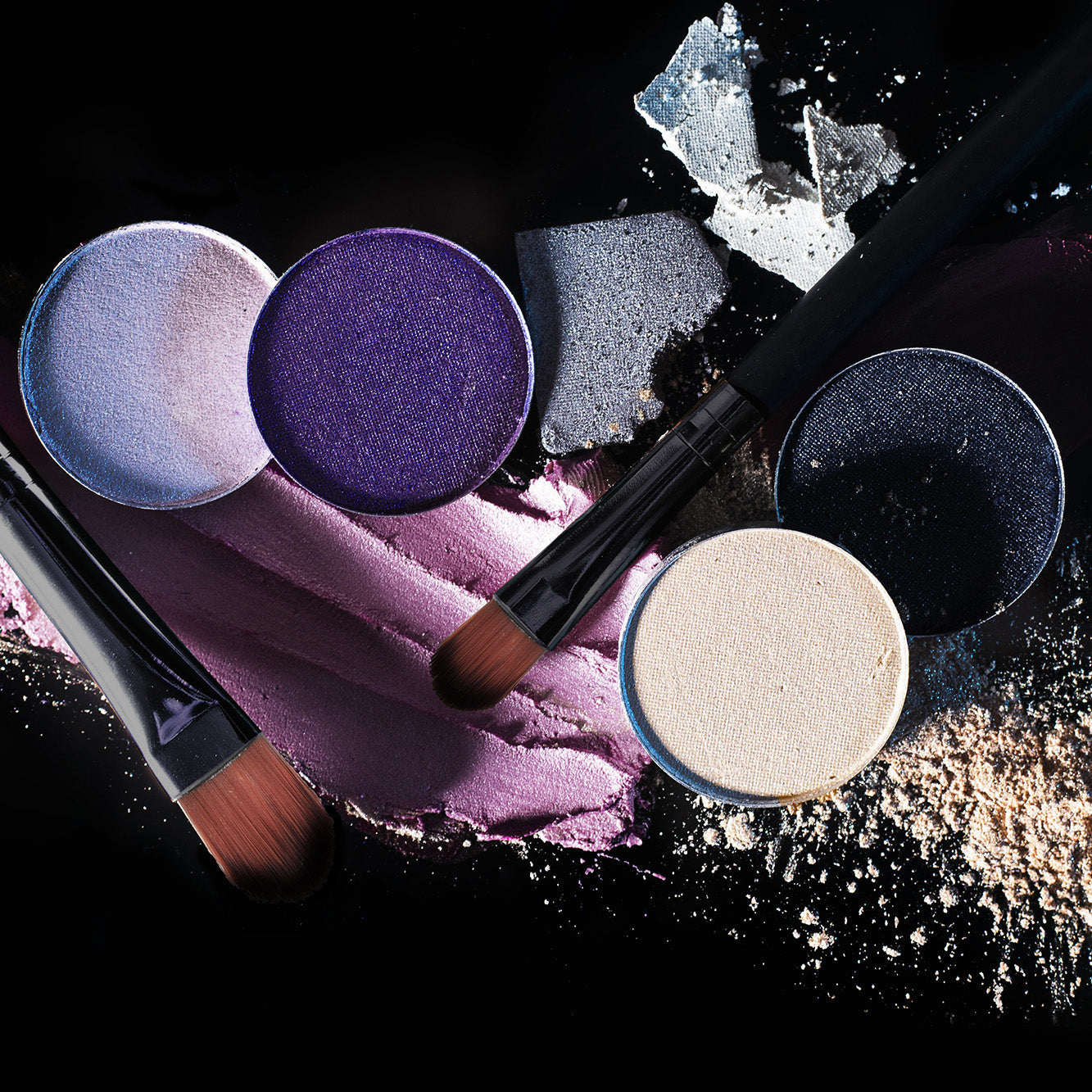 What Are Pan Only Eyeshadows?
Are they different than the regular eyeshadows you sell? The short answer is.. kind of. Pan eyeshadows are the same size as the regular eyeshadows that we sell. The only difference is that these products do not come with the hard plastic shell. So you get the same amount of product with less plastic.
Why You'll Love Them
These waste-free shadows are ultra customizable. The pans are magnetic and can be used in any magnetic palettes. Long gone are the days of carting countless eyeshadow containers in your big, unorganized makeup bag. Get rid of the bulk (and waste) and SIMPLIFY! Place your favorite shades in your own magnetic palette. Wam-bam-thank-you-ma'am! You now have 6-8 eyeshadows in one sleek slender container. *Sneak peek- We actually plan to start selling palettes next year, so stay tuned!*
Why WE Love Them
This one is my absolute favorite! To put it simply, they create less waste for the environment. If you think about it, so many makeup products are surrounded in plastics that are not recyclable. Tons of makeup products are thrown away each year into our Mother Earth and no one even thinks twice. When you buy pan only eyeshadows you're reducing your carbon footprint on the planet. 
How Do I Store Them?
Our pan shadows are best used in palettes, but if you don't have one, do not fret! They are stored in (recyclable) plastic clam shell containers that fit tightly around the whole product. When stored in this container they should be just as safe as if you ordered them with the full compact.