Why Our Cheek & Lip Tint Is A Best Seller
September 19 2018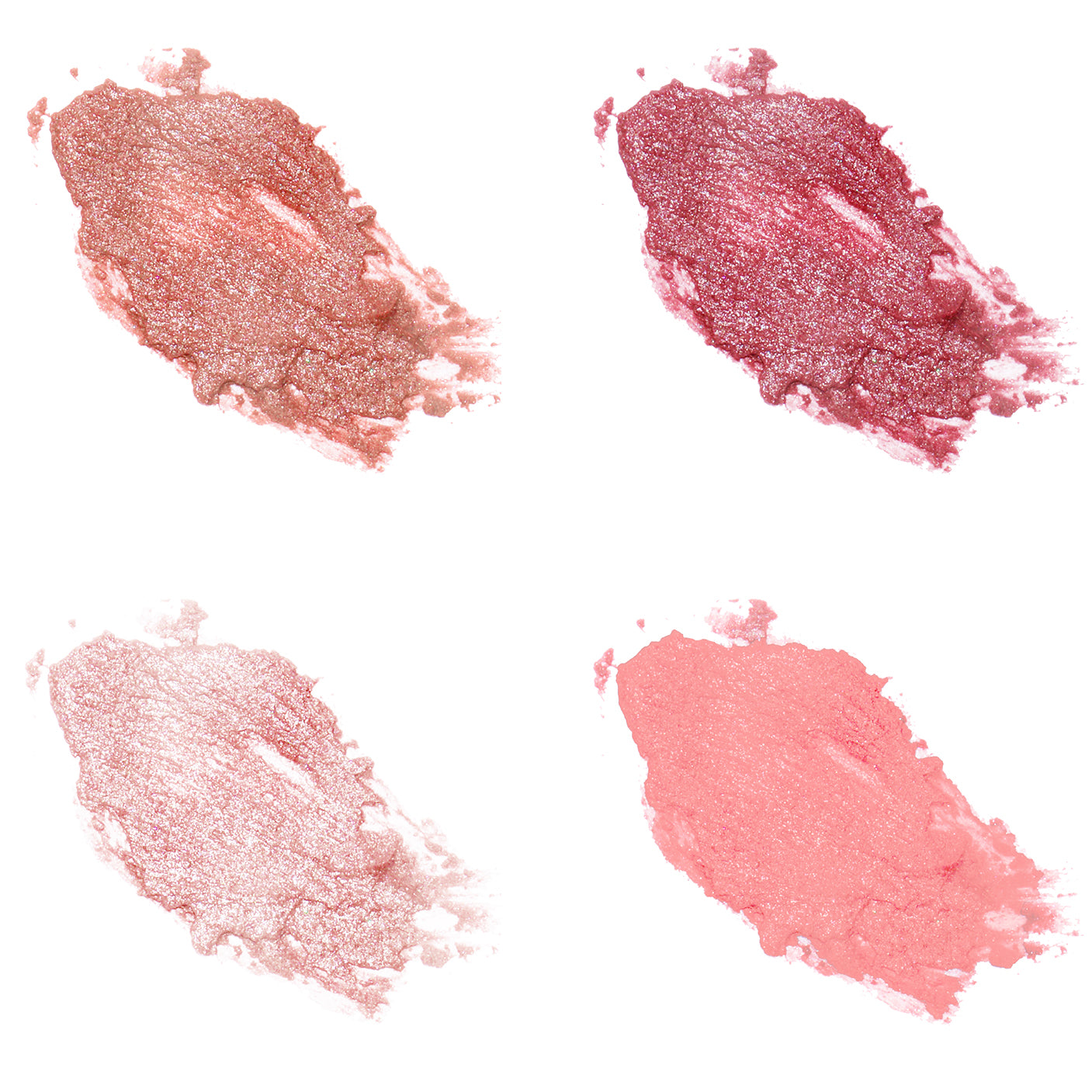 Who Knew A Little Tube Could Do So Much?
Don't get us wrong. We love a fully loaded makeup bag. But many of us don't have the time (or money) to keep up with those Instagram makeup models. So for the average beauty gal, multitasking products are a must have. Simplify your beauty routine and make that morning meeting on time with our fabulous
Cheek & Lip Tints
. These heavy hitters pull 
double duty as both a cream blush and lip tint, so you can look put together with one product. We offer four shades and they contain natural mineral pigments that provide buildable coverage. Ultra moisturizing mixture of shea butter and cocoa butter to moisturize and soften skin and lips. So pucker up butter cup and turn your cheek cause this beauty hero is taking the spotlight.
Why You Will Love This Product
Packaging & Smell These fun sized products are designed to take with you anywhere. The are small enough to slip into your pants pocket, purse, or bra... You know, if you're going for that pushup look ;) But in all seriousness you can tote these tubes around effortlessly for a quick and easy color touchup. They smell like natural vanilla and contain no synthetic fragrances or perfumes.
Coverage & Color The natural minerals provide medium coverage and effortlessly allow you to build up to your desired intensity -- and a little goes a long way! Cheek & Lip tints offer a semi-glossy finish that feels like a lip balm, but looks like a semi-sheer lipstick. The finish is just enough to provide a natural, tinted pout and subtly flushed cheeks without looking heavy.
Getting Down With Application  
How to Use: Lips
This buttery formula goes on super smoothly to both lips and cheek and feels delightfully like a lip balm. No stickiness here! Apply directly to lips in a swiping motion for a more intense color or dab on with a clean finger for a more natural look. Repeat application to build up color for a more vibrant appearance.
How to Use: Cheeks
To give your face a color pop, stroke the formula directly across your cheeks and blend in with your fingers. Your fingers will help melt the natural oils and spread the product evenly. If you're looking for a flushed look, apply the makeup directly to your clean fingertips and spread evenly over cheeks. To add a hint of color to cheeks, swipe once across the apple of each cheek and dab the product with your fingertips.   
Shade Descriptions
Sangria:  A peach-toned, warm bronze-coral. Best for warm or neutral skin tones.
Cabernet:  A berry-toned, deep wine-purple. Great for all skin tones.
Moscato: A pearl-toned, shimmery peachy-pink. Great for all skin tones.
Rosé: A rose-toned, cool pinkest-pink. Great for cool or neutral skin tones.
Versatility At Its Best

Goes Great With Gloss
Add some extra sheen and create hundreds of color combinations by wearing your favorite BaeBlu
Lip Gloss
on top.
Under Lipstick
Need an extra-extra pop
? Use it as a lip primer to soften your lips before adding lipstick. You'll double your lip moisturization, and intensify your lipstick color.
Bare Faced Bae
Headed out with your messy bun and sweatpants but need to brighten up in a pinch? Enhance your natural look with tad of color in under thirty seconds. Create a fresh, dewy glow by adding Rosé, Sangria, or Cabernet onto lips and cheeks. For an extra bright eye'd appearance, sweep Moscato over your eyelids and brow bone for some pretty highlights.