Get the Look: 2021 Smokey Eye
March 30 2021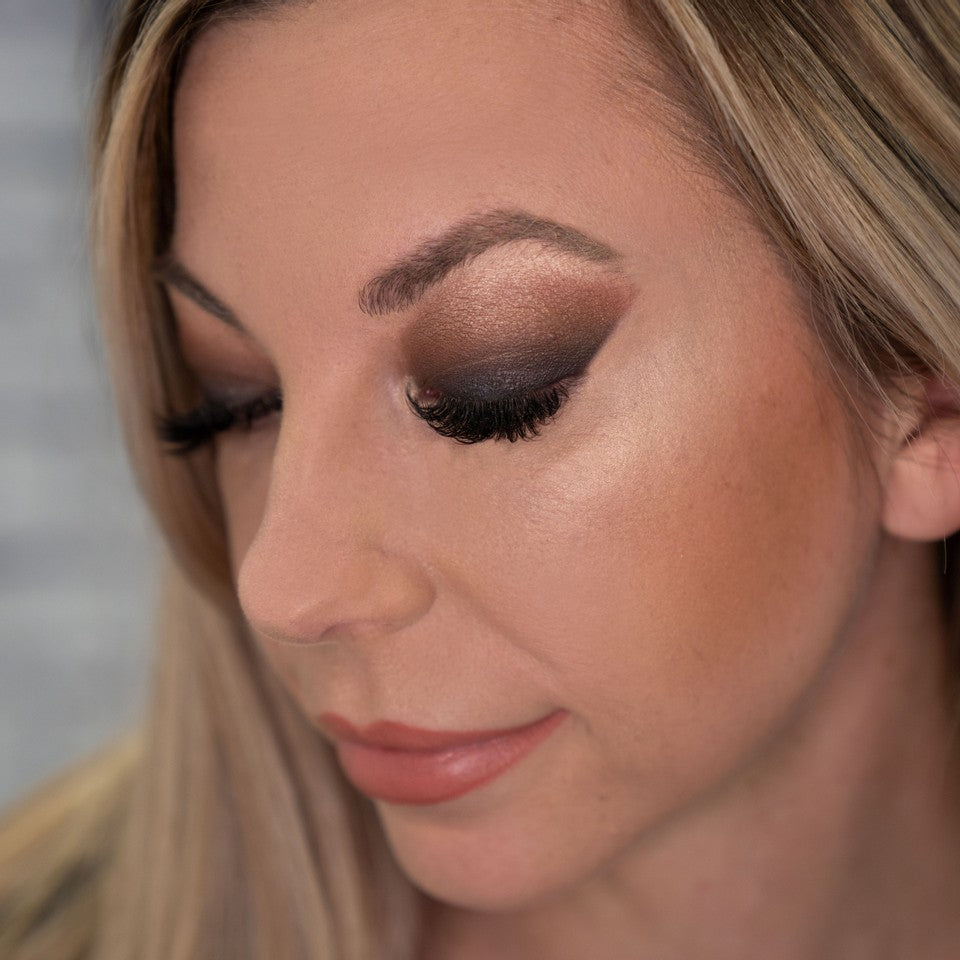 In case you haven't heard... we're back on YouTube! Our latest tutorial features BaeBlu Co-founder Mo and the back-in-style smokey eye, updated for 2021. Here's how she created the look:
Take a large brush and lay down a base of concealer or eye primer to prep your eyes for shadow.
Apply Antique Penny across your lids and in your crease.
Add Bark to your crease for some dimension.
Add Smoke & Diamonds to your lids using a small eyeshadow brush and blend outward slightly to create a small wing.
Smoke out the Smoke & Diamonds shadow with a small blending brush, bringing the shadow up and out.
Remove any fallout and create a crisp edge on your shadow with a skin-safe wet wipe.
 Apply foundation as usual. (Mo used Lux Liquid in shade Hazelnut, applied with a brush, and then stippled with a makeup sponge.)
Set your face makeup with setting powder.
For brows, brush hairs into place and create a defined arch with an eyebrow pen.
Apply Beachin' Bronzer in Touch of Sun to the hollows of your cheeks and blend up to the edges of your forehead.
Line your lips with Barely There.
Apply Matte Pink Chai lipstick and top off with What A Babe lip gloss.
Apply Highlighter Luminessence to the high points of your cheeks, your brow bone, your nose bridge, the tip of your nose, and your Cupid's bow.
Apply setting spray to make it last all day (optional).
And you're done! This smokey eye is perfect for a night out, a photo shoot, or even some self-timer Instagram pictures. You do you, babe!
More of a visual learner? Here's the full YouTube video tutorial.
If you try this look, be sure to tag #BaeBluBabe on Instagram so we can see it! Best of luck!