Vegan & Cruelty-free Skin Care Routine
August 16 2021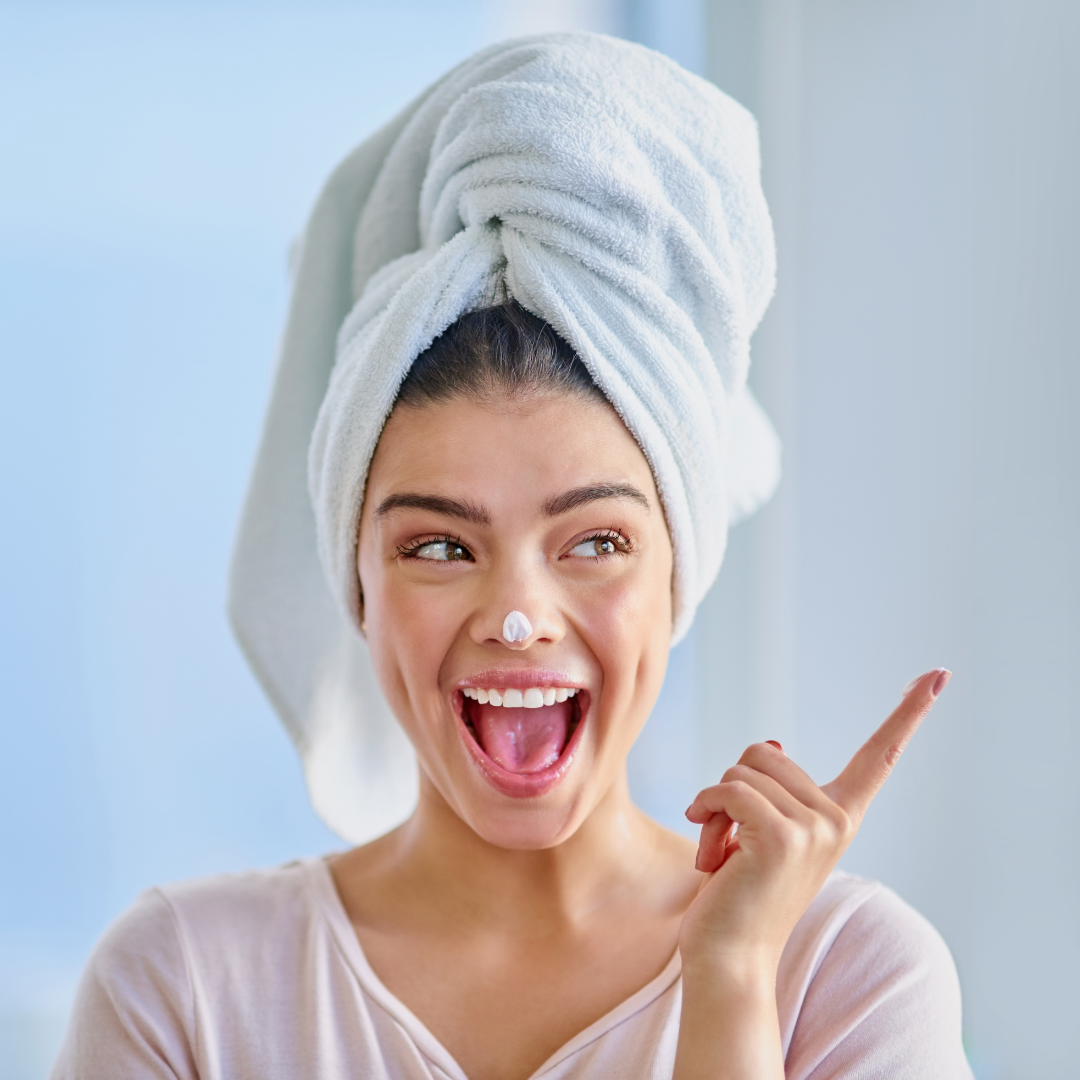 Treat your skin—and the planet—right! Our vegan, cruelty-free skincare is the best way to do both. We've put together simple morning and nighttime skincare routines using our conscious beauty products... and we know you'll love them!
Morning routine
Time to wake up your face and prepare your skin for the exciting day ahead of you!
1) Cleanser
We'd recommend our Cooling Gingermint Cleanser for your morning routine. It contains peppermint to refresh your face give you a little burst of energy to start your day! Wet your face, then massage the cleanser into your skin. Rinse with water and pat dry.
2) Toner
Tighten your skin and prep it for moisturizer with Aloe, Rose, & Kelp Balancing Toner. We'd recommend using a cotton pad or thin washcloth to apply.
3) Moisturizer
Our favorite part: moisturizer! This step is super important, especially if you're prepping your skin for makeup. No cakey foundation here!
Apply our Antioxidant & Oat Moisturizer generously to your face and neck with clean hands.
4) SPF
This is probably the most important step in your skincare routine! Ask any adult with fabulous their secret, and they'll probably say sunscreen. Protect your skin to keep it looking stunning well into your adult years!
Apply generously with clean hands to your face, neck, and body. Note that you may want to use different sunscreen for your face and body.
Night routine
You came. You saw. You conquered. Now, prep your skin for night of beauty sleep.
1) Cleanser
Super important, especially at the end of a long day! You'll want to clean off any dirt that accumulated on your face and in your pores during your day's adventures. We'd recommend our Cooling Gingermint Cleanser once again to settle you in for the night. Or, if you prefer fruity scents, our Kukui &Orange Blossom Cleanser is one of our best-selling skincare products!
2) Toner
Firm and tighten your skin, and prep for moisturizer with Aloe, Rose, & Kelp Balancing Toner.
3) Anti-aging serum
A nighttime addition! Anti-aging serum is best applied at night for its restorative properties. Apply a pea-sized amount of our Triple Tea & Argan Anti-aging Serum to fingertips and gently smooth onto face with an outward motion.
4) Moisturizer
Finish off your vegan nighttime routine with our Antioxidant & Oat Moisturizer and go to bed with clean, soft skin.