Strawberry Lemonade with Cayenne and Chia Seeds
April 20 2017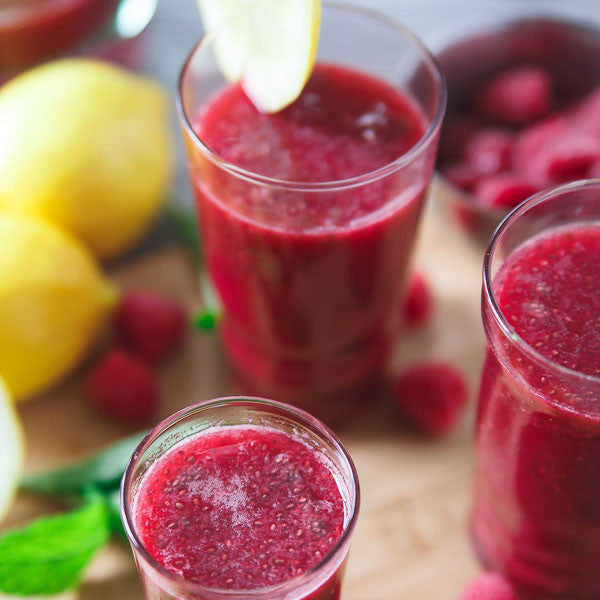 Who LOVES lemonade? WE DO! Long ago, you could find little kids with a cute lemonade stand selling lemonade for 25 cents. Now, lemonade and other "juices" are sold in health food stores and range in $6 to $8+ bucks. Nooo thank you, I'd rather make my own for about 25 cents. Ok, it may be more than 25 cents but its certainly less than the health food store prices. Save yourself a trip and try this fabulous recipe to keep you hydrated, quench your thirst and spritz up your life. Enjoy!
Ingredients:
16 Ounces Water
2 Lemons Juiced + Zest of 1 Lemon
1/2 Cup Strawberries
(frozen if you want a lemon slushy)
Dash of Cayenne
Stevia/ Agave Nectar to Taste
1 tsp Chia Seeds
4 Ounces Sparkling Water
Directions:
Zest lemon and place in blender with lemon juice, water, strawberries, cayenne, and stevia. Blend on high for a minute. Add chia seeds and let sit for 30 minutes in fridge. This will give the chia seeds plenty of time to plump up. When its ready, stir, and top off with sparkling water.
Options: Strain after blending and top with sparkling water for a fizzy delight. You may also choose to leave the pulp in and blend the chia seeds for more texture.
Share your favorite lemonade recipes in the comments below.